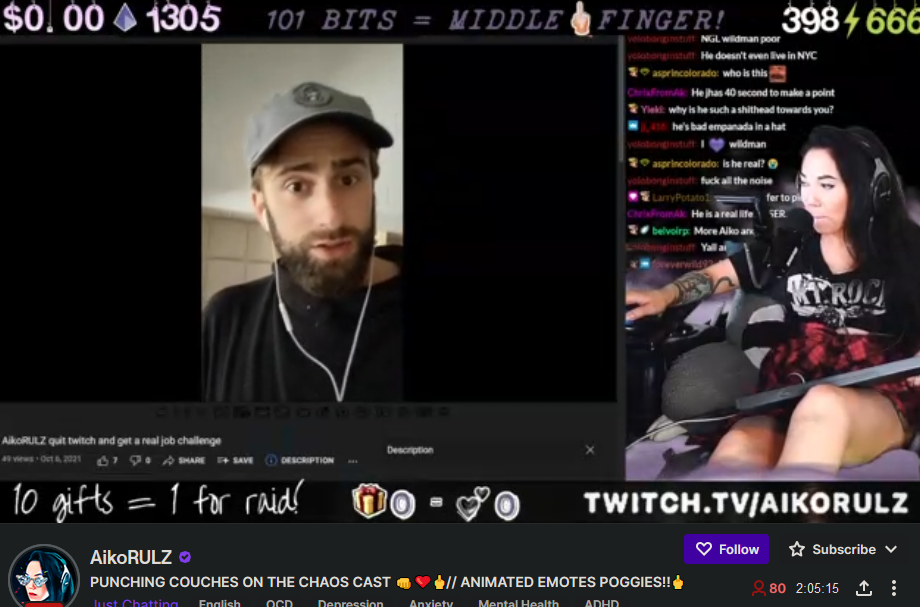 AikoRulz platformed obese British streamer Kevin Logan Saturday night. Before a planned conversation to discuss some super important political topic, Aiko and Kevin decided to review a recent Wildman Youtube video. The video calls on Aiko to quit streaming because as the recent Twitch leaks reveal, she barely makes any money reacting to other people's content while blazed out her mind.
Before the video even started, Kevin Logan's "white knight" impulse kicked into overdrive and he called Wildman "…a fucking loser, a pedophile, and the next school shooter." At one point, Aiko and Kevin paused on a closeup of Wildman's face and critiqued his appearance. Pretty brave for someone as ugly as Kevin to have any opinion on what other people look like.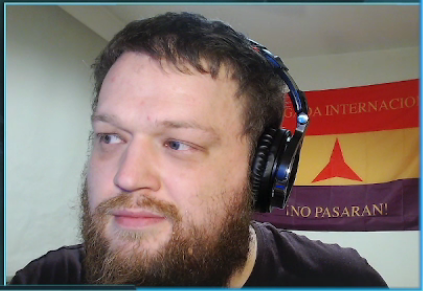 The video review was a masterclass in drawing out content as it took Aiko and Kevin nearly twenty minutes to review Wildman's brief 90 second video. Kevin, certainly jealous of Wildman's wealth and good looks, did everything he could to disparage Wildman and made many false claims that BNN's lawyers will be reviewing. For anyone interested in watching the review on Aiko's channel, it beings around the 1:56:00 mark in this vod.