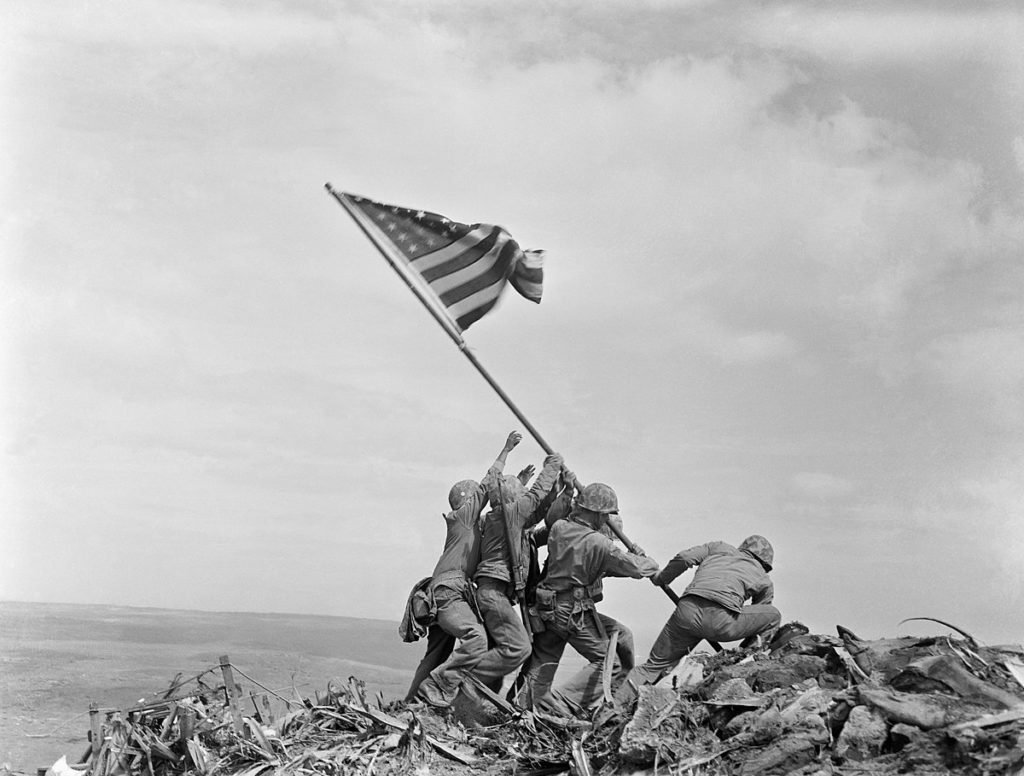 Cucked again! Bastiat has ceded power to the superior content creator Gohndim, allowing Gohndim to take over a discord channel and form the "Gohndim Autonomous Zone." Bastiat's announcement can be read in full below.
---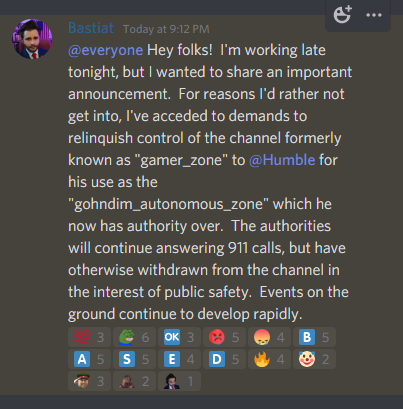 ---
What follows is the transcript of the first speech given by Gohndim to the new discord channel, given at approximately 10:45 PM CST on June 16th, 2020.
---
6-16-2020
Brothers and sisters, lovers and friends, comrades, disillusioned members of Bastiat's community! In an ideal world, I would not be giving this speech tonight. It was not my choice to be granted this power, but I accept it as my moral responsibility.
Bastiat had led us astray for many months now. He has over-promised and under-delivered. He used to stream for four, even five days a week. But comrades, with his ideological deterioration over the past few weeks we perhaps should consider ourselves blessed that he is sheltering us from his thoughts and words. Altreas and Peef were ahead of their time. They knew that this community was dying and have fled the ship. But we can and will salvage her.
Tonight is a time for looking forward. Moving on. Realizing that we have failed each other. Each and every one of us have utterly failed when it comes to being our best. Certainly, we were held back by Cuckstiat. How many times did we as a community suffer through panel shows, talks with Pxie, and boring callers like Chowder? I offer you a clean slate. But it will be your burden to bring your best to this new community each and every day.

Some have asked about the politics of this dictatorship. You all will be adopting the politics of Dear Leader Gohdim. In a single word, our platform is chaos.
There is much work to do and to that end I have some important announcements and appointments to make. Firstly, I would like to introduce the "Gohndim Social Rewards Program," a system where you earn Gohndim Points for your activities on discord and Twitch. Gohndim points can be redeemed for dollars at a later date. More details to come.

As for the appointments, here they are:

Minister of Finance: Nate Suede (SBTV)
Minister of Race Relations: Lisa Is A Blogger
Minister of Animal Breeding: Badhoss Simra
Minister of Art and Lewd Drawing: Grandad Christmas
Minister of Weather and Famine: Comrade Wavy

The official GAZ pet is Chucklefuck, Saucerama's Pupper.
The official GAZ color is Royal Blue
The official GAZ song is Warren Zevon's "Carmelita."

And as a final announcement…I'd like to introduce my right-hand man, the one, the only, my dearest friend…Rareest Pepper!

Pepper, take it away!
---
Follow Gohndim on Twitter.