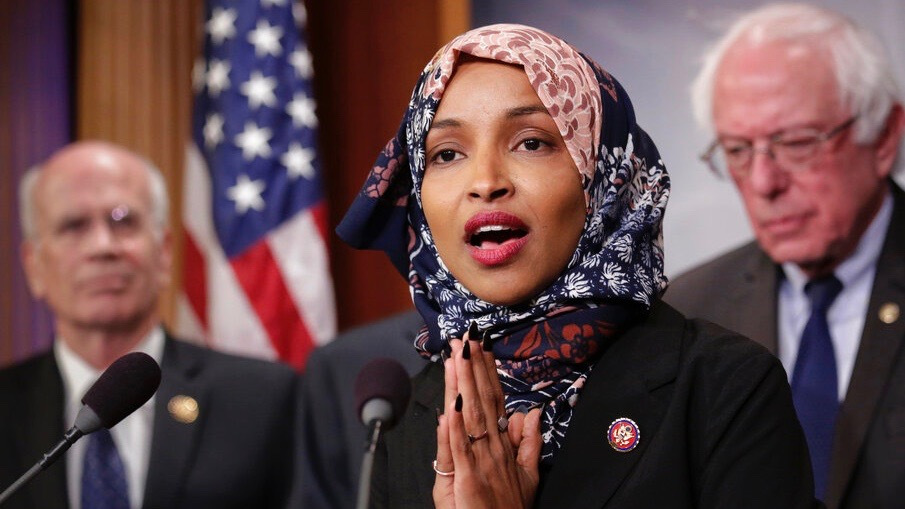 Evil Ilhan Omar, an outspoken anti-Semitic congresswoman from Minnesota cruised to victory in her primary race this week. Omar is one of the most high-profile Representatives in the United States and is part of "the squad" with bartender Alexandria Ocasio-Cortez and two other morons. Omar spent her first term undermining the US's alliance with Israel and attempting to implement Sharia Law across this Christian country.
Ilhan has brought nothing but controversy and distraction to the Democratic Party. Rumors have been swirling for years that Omar married and had sexual intercourse with her brother in order for him to be able to illegally stay in the United States. While marrying and having sex with you immediate family members is kosher in places like Indonesia and West Virginia, the good people of Minnesota don't take nicely to Omar's behavior.
You may ask how Omar won her primary campaign being such a vile, evil, and disgusting woman. Of course Barack Obama and The Clinton Foundation are behind it. Starting in 2008 as soon as Obama was elected, he began transporting millions of Somalian illegal immigrants from Somalia into the United States in an attempt to destroy American culture and erode the institutions that make this country great. In Minnesota these illegal immigrants settled in the fifth district and allowed for the rise of Evil Omar.
Democrats continue to work tirelessly to elect radical progressive communists to Congress with the long-term goal of hanging capitalists in the streets. It is every true patriot's duty to vote Republican down the entire ballot in November. Together we can defeat Evil Omar and her treasonous worshipers.