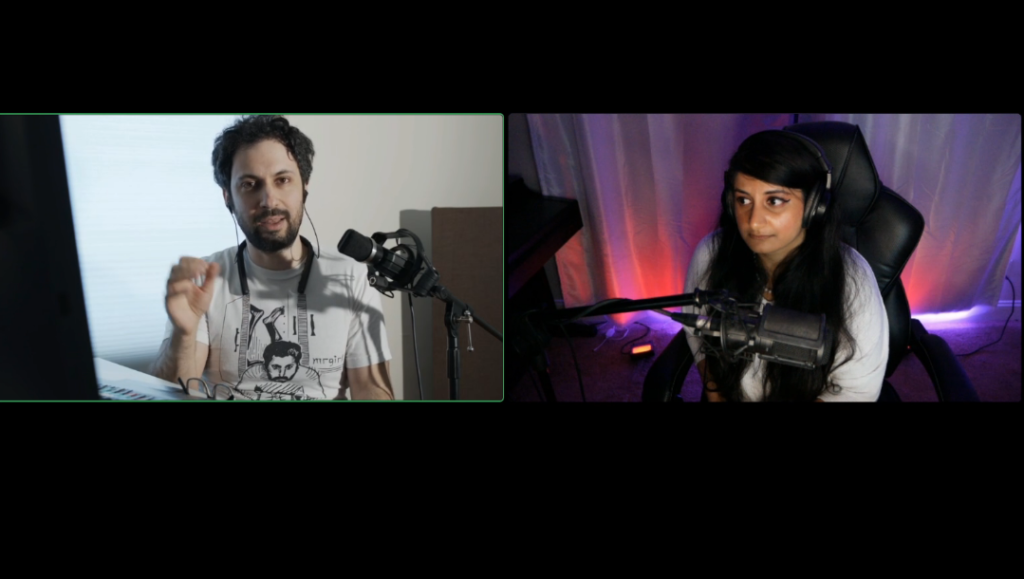 DGG clone and Indian-American streamer Stardust platformed a well-known pedophile a few days ago in order to "…understand his interesting takes." The pedo in question, named "mrgirl," advocates for understanding pedophiles and shares personal stories such as a time when he was rating twelve year old girls with his friend on a park bench. Mrgirl is also an accomplished rapper whose recently published album includes songs titled "I Can Fantasize About Whatever I Want" and "What Makes Me Horny."
Stardust, in a blatant attempt to cash in on the views that Vaush and Destiny received for platforming a loony predator, happily welcomed mrgirl onto her show and had a "nuanced" conversation. Many were not happy that mrgirl keeps being platformed by clout-hungry Twitch streamers. Merrick DeVille, an amateur porn star, challenged Star to a good old fashioned debate on ChudLogic's show concerning responsible platforming.
The debate had chat inflamed, with the pedo supporters (Star's camp) and normal human beings (anti-Star camp) on opposite sides. Merrick and Star both rambled incoherently for most of the conversation but Star was certainly more hostile and bad faith, often interrupting Merrick before she could even make a point. Chud's chat primarily disagreed with Stardust, who kept defending her platforming by simply saying that her conversation with the pedobear was "nuanced." Some of the best bits from Chud's chat can be seen below.
---
---
Throughout the debate Stardust refused to engage intelligently (or is fundamentally incapable of doing so) with Merrick's points. At one point Stardust accused Merrick of virtue signaling when she wasn't and generally seemed to be having a hard time with the English language. The low point of the debate for Star was when she defended mrgirl's joke about guessing what color underwear underage girls are wearing. A joke that was also defended publicly by Ahrelevant.
Once Stardust left Destiny had to barge onto Chud's stream. Unfortunately for Stardust, even Steven hated her performance and had to personally push back on some of Merrick's points. Destiny mostly took issue with Merrick's alleged personal attacks on Twitter and said that if people can say edgy things on Twitter then mrgirl should be allowed to say edgy things on Twitch. The lesson we've learned time and time again is that disgusting Twitch streamers will do almost anything for "content." Whether its gambling streams, fabricating drama, or platforming pedophiles, content is king. Let's do better in 2022.