Florida Reopens Beaches To Protest Liberal Bat Flu Hoax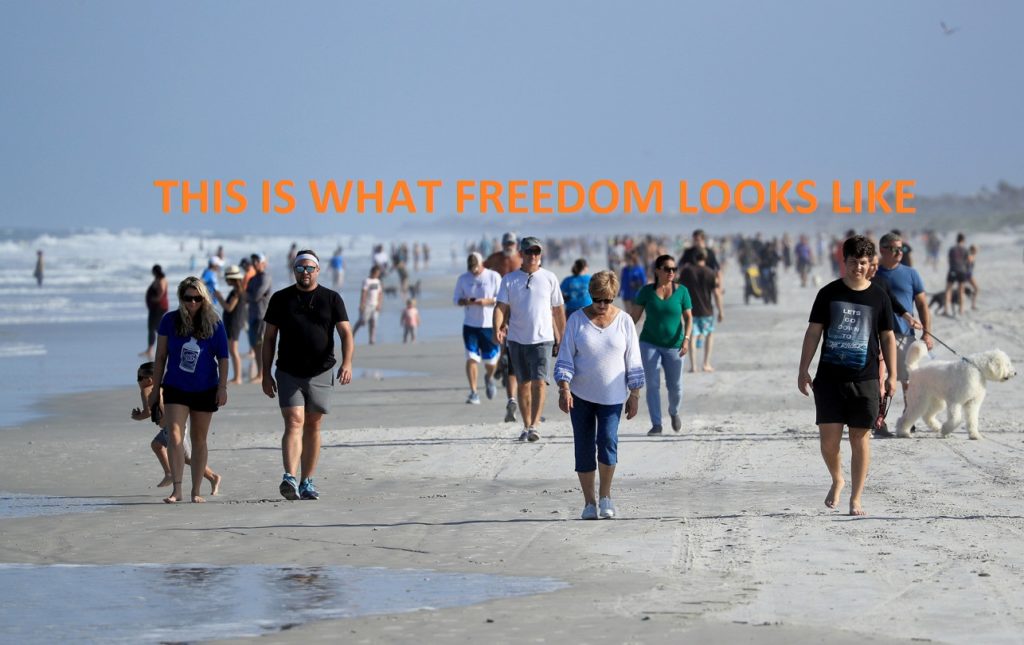 Freedom is being restored to Florida! Jacksonville beaches were ceremoniously reopened on the same day that Coronavirus cases peaked in the city. Just a few weeks ago, spring breakers were widely criticized for enjoying their life and spreading peace and happiness. We know now that they were right all along. As was reported earlier on BNN, quarantines are immoral and illegal and we commend Governor Jeb Bush for reopening Florida's greatest natural resource.
Florida is often thought of as the worst state in America due to its amazingly stupid criminals and general low IQ population, but hey, at least they love freedom. God bless all Floridians on this glorious day! Please flock to the beaches and enjoy the sun, the surf, and America.
-Gohndim