GeekWitGlassesTV, The Fake Progressive's Exclusive BNN Interview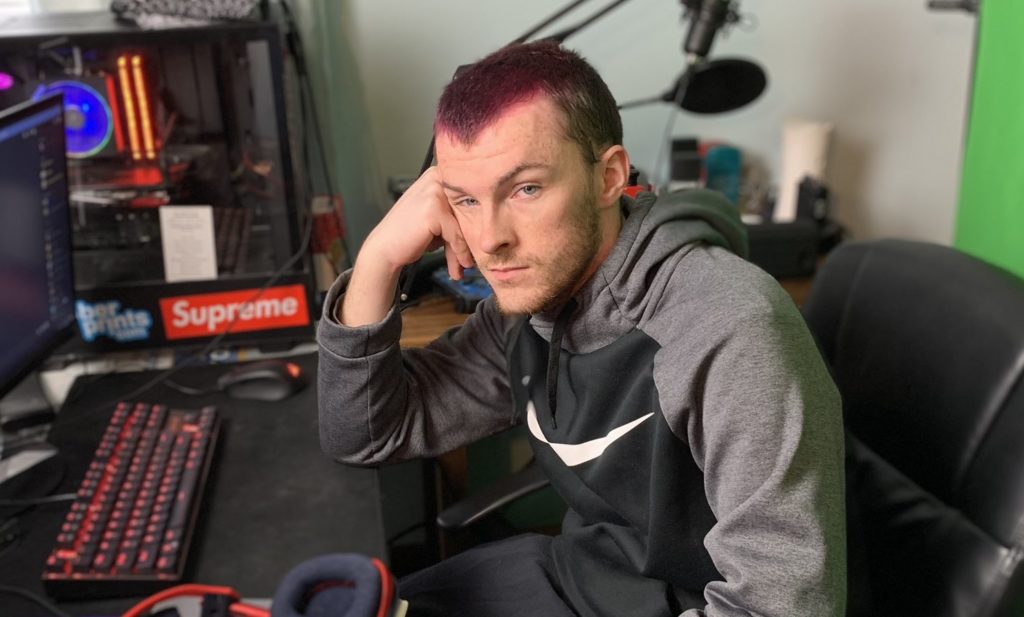 Welcome to the first of BNN's exclusive interview series with mid to low-tier Twitch political streamers. Today's interview was with GeekWitGlassesTV (henceforth known as Geek). Geek was kind enough to allow BNN to interview him live on his Twitch channel. What follows is a profile piece based on that interview. A full transcript of the conversation will be posted in the future.
Not many people know who Geek is. I stumbled upon his content completely accidentally one night when I was tripping on my last batch of Golden Cap shrooms. And boy was I underwhelmed! His bland, stereotypical progressive political takes seemed to have been cut from the DSA template with little modification. Still, there was something appealing about the bandanna wearing youth.
Geek's streams normally comprise of amateur FPS gaming in which he constantly complains about other players "hacking" or bitching generally about the conditions that brought about his many digital deaths. There really is not point in watching his gaming content unless you are a sadist who derives sexual pleasure from the pain of others. To that end, during our interview Geek indicated that his most attractive physical feature is his "10-inch schlong." And if you want to see his West Virginian pecker, he told the interviewer that the price of admission on his future Only Fans profile would be a measly $10 per month.
At many times the interview was simply frustrating. Over the past few weeks Rareest Pepper and I have asked Geek at least eight times if he agrees with Joe Biden's position on abortion. He has always maintained that he doesn't even know what Biden's stance is on the issue and when asked again during the interview he still had failed to look into Dementia Joe's platform. At the same time he sees no problem telling his small, brainless audience to vote for Biden over Trump. Which political party is truly full of low-information voters?
Geek hails from the third-world state of West Virginia, a state primarily known for being the subject of John Denver's song "Take Me Home, Country Roads." During the interview, Geek was given many opportunities to talk positively about his home state and yet he said nothing positive about it. His problematic rhetoric painted the good people of West Virginia as nothing more than lazy, poor, stupid people who deserved to die of Black Lung disease.
Bastiat, the most prominent Neoliberal on Twitch joined the interview to defend West Virginia. Bastiat hails from the United State's 2nd worst state Florida, so it was entirely unexpected for him be offended about Geek's inability to speak positively about his state. At one point, Bastiat did admit that his urge to hop on the call stemmed from his anger over people continually trashing Florida and its stupid citizens.
To say that there was a highlight of the interview would be a blatant lie. There were many low lights and Geek seemed to be attempting to make the interviewer purposefully uncomfortable. He dodged questions and insisted on moving on from topics when he dug himself too large of a hole. By far the most awkward part of the interview was when Geek was asked what advice he had for small streamers. His rambling, nearly incoherent answer boiled down to the generic advice every streamer hands out: be dedicated, creative, and provide some variety for your viewers. I only hope that Geek takes his own advice and makes his stream easier to watch.
Despite Geek's shitty takes and troubling rhetoric, consider checking him out on Twitch and follow his Twitter. West Virginia is a shockingly destitute state and Geek needs our money and sympathy badly.
-Gohndim