Jam With Geek Premiering Tomorrow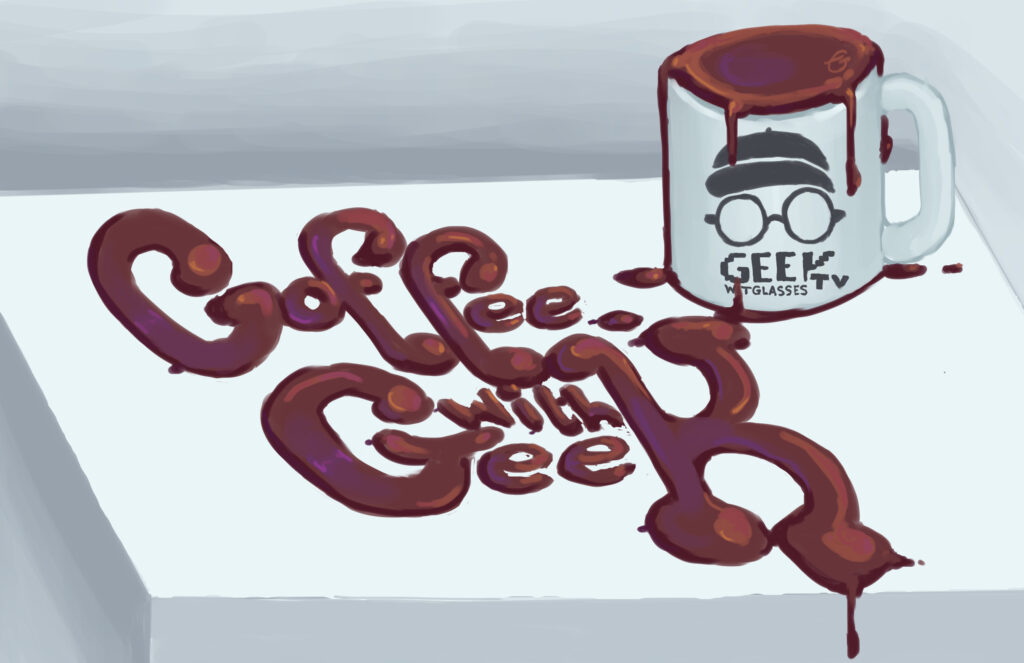 I'm just going to be honest, GeekWitGlassesTV begged me to write this article. He called me one day on discord and after five minutes of beating around the bush he asked me to promote his dipshit new show. "Coffee With Geek" he calls it. And yet, the custom logo that he forced one of his moderators to create looks more like thick jam oozing out of a ceramic cup.
BNN wouldn't even be writing this article if it wasn't for who Geek chose to be his first guest: The Orb Lady. No, The Buff Lady! An amazing first guest for Geek to land, someone who regularly pulls six to fifteen times his viewership numbers. Someone who is assuredly more attractive than all of the West Virginian tinder girls he is constantly swiping right on. I asked Geek to rate The Orb Lady so I could put it in the article and he happily obliged:
---

---
All jokes aside, I'm looking forward to this conversation. Geek first teased this podcast back in February so it has been a long time coming. So be sure to tune in tomorrow, July 23rd, at 10AM CST on Geek's channel for what should be a great conversation.