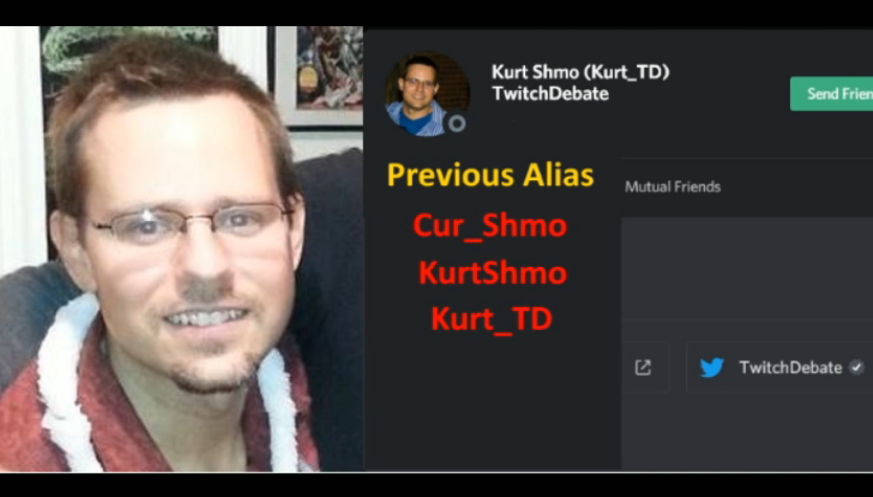 A couple of weeks ago I was sitting at my computer pretending to do some work when I received a discord call from a political streamer. This streamer, who will remain anonymous, told me that someone had contacted them asking that they reach out to BNN. Someone wanted BNN to take down our articles after a month or two, but no reason was given as to why.
Towards the end of the call I asked the streamer if I could guess who made this ominous request. "Give me three shots at it" I said. Of course, it only took one because I knew without a doubt it was Kurt_TD.
I have been hearing rumors that Kurt has been spreading misinformation about BNN for many weeks now. I heard from two different moderators that I trust that Kurt has been telling streamers that BNN was created to "steal your IP address" and the only reason that we run this satirical website is to try to "find out where streamers live." When I first heard this I honestly didn't think much of it. The accusation seemed too stupid to be real. Every website needs your IP address to send you information. This is simply how the internet works. While IP addresses reveal a bit about your internet provider, they certainly don't tell us where you are, nor do we care. Furthermore, BNN receives hundreds of visitors per day and we have no way of discerning what IP address belongs to who, and again we frankly do not care. Imagine not using a VPN at this point anyway.
Of course, there is a better explanation as to why Kurt wanted BNN to start removing articles after one or two months of being on the website. Kurt himself has been featured in a story. The story came after Tree of Logic devoted an entire segment on her fabulous show to destroying Kurt who at the time was allegedly stalking her, whatever that means. In the story, I jokingly called Kurt a "disgusting, garbage-tier human." Turns out BNN's predictive powers are quite strong.
Kurt should have contacted us directly. We already receive plenty of DMs from streamers, their mods, and their SIMPS telling us to remove stories. A couple have even threatened legal action for libel and defamation, while others have only hinted at it. Our promise to Kurt is that you will be on our front page again. We are going to make you a fucking star. Maybe you'll contact me directly instead of spreading lies and misinformation about the crucial service that we provide here.