Bastiat Comes Up Short Again, But Not In Our Hearts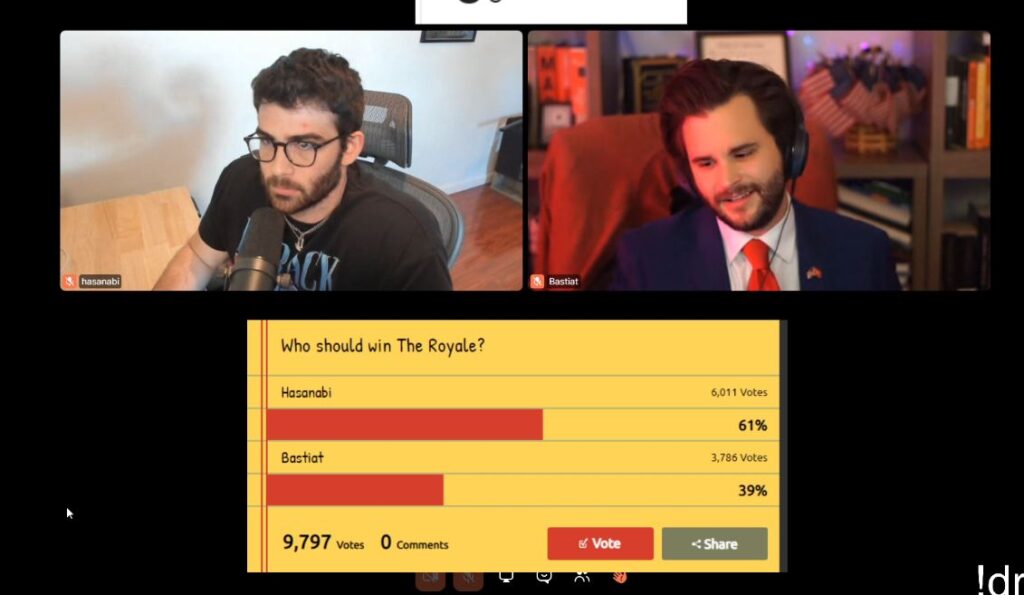 BNN's CEO and Founder Bastiat came in second place on the Rajj Patel show, a repeat of his last performance against Hasan. Despite Bastiat's quite lackluster showing in the early rounds, he managed to really pull it together by drama baiting and being the only person on the panel willing to defend capitalism and homelessness. At one point he even slid in the "Hasan's editor" meme.
For the majority of the show the infamous DGG voting block was split between Bastiat and Melina. Bastiat began to pick up momentum however when he heavily defended gamers and the free market. In the final, Bastiat completely destroyed Hasan, who made many fallacious arguments, but lost because Bastiat's SIMP army is not quite as large. Bastiat's second place finish is being called illegitimate by some however, as evidence has surfaced that Destiny himself directly fed Bastiat lines and arguments.
---
---
After not streaming for nearly four months after botching a home move, Bastiat's community will take a second place finish no matter how it was achieved. As Bastiat continues his diet to look more like Hasan, certainly his community will grow so that he can be more competitive in the highly intellectual Rajj Patel podcast. All things considered, Bastiat's community is very proud of Bastiat for finally delivering some content.