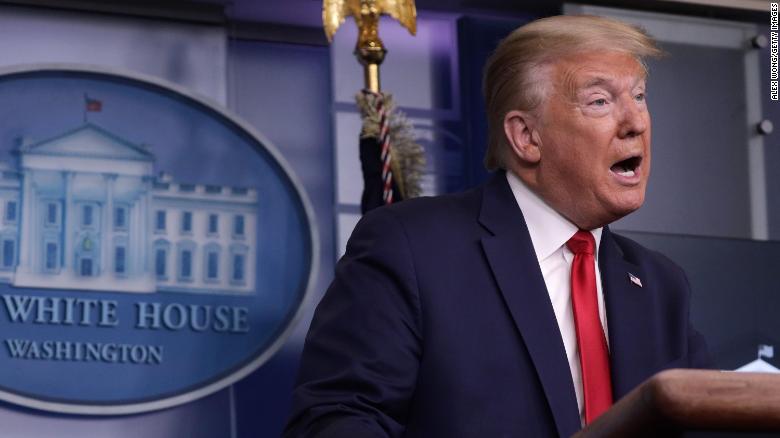 What follows is the most important parts of Donald Trump's news conference on the rampant and widespread election fraud that has occurred in 2020.
---
THANK YOU VERY MUCH. GOOD EVENING. I'D LIKE TO UPDATE THE AMERICAN PEOPLE WITH OUR EFFORTS TO PROTECT THE ELECTION. IF YOU COUNT THE LEGAL VOTE, I EASILY WIN. IF YOU COUNT THE ILLEGAL VOTES, THEY CAN TRY TO STEAL THE ELECTION FROM US. IF YOU COUNT THE VOTES THAT CAME IN LATE, WE'RE LOOKING AT THEM VERY STRONGLY. A LOT OF VOTES CAME IN LATE. I'VE ALREADY WON MANY CRITICAL STATES, INCLUDING FLORIDA, IOWA, INDIANA, OHIO. 
WE'VE WON — ELECTION INTERFERENCE. AS EVERYBODY SAW, WE WON BY HISTORIC NUMBERS. AND THEY GOT IT KNOWINGLY WRONG. IT'S SO RIDICULOUS AND EVERYBODY KNEW IT AT THE TIME. THERE IS NO BLUE WAVE THAT THEY PREDICTED. THEY THOUGHT THERE WAS GOING TO BE A BIG BLUE WAVE. THAT WAS FALSE. INSTEAD, THERE WAS A BIG RED WAVE AND IT'S BEEN PROPERLY ACKNOWLEDGED BY THE MEDIA. 
AS EVERYBODY RECOGNIZES, MEDIA POLLING WAS ELECTION INTERFERENCE IN THE TRUEST SENSE OF THAT WORD, BY POWERFUL SPECIAL INTERESTS. THESE REALLY PHONY POLES — I HAVE TO CALL THEM PHONY POLES, FAKE POLES, DESIGNED TO CREATE THE ILLUSION OF MOMENTUM FOR MR. BIDEN AND DIMINISH REPUBLICANS ABILITY TO RAISE FUNDS. THEY WERE WHAT'S CALLED SUPPRESSION POLES — POLLS. EVERYONE KNOWS THAT NOW. TO HIGHLIGHT JUST A FEW EXAMPLES, THE DAY BEFORE THE ELECTION, QUINNIPIAC, WHICH WAS WRONG ON EVERY OCCASION THAT I KNOW OF, HAD JOE BIDEN UP BY FIVE POINT IN FLORIDA. AND THEY WERE OFF BY 8.4 POINTS AND I WON FLORIDA EASILY, EASILY. 
IN GEORGIA, A PIPE BURST, TOTALLY UNRELATED TO THE LOCATION, AND THEY STOPPED COUNTING AND A LOT OF THINGS HAPPENED. THE ELECTION APPARATUS IN GEORGIA IS RUN BY DEMOCRATS. WE'VE HAD MARGINS OF 300,000. MICHIGAN, WE WON THE STATE. IN WISCONSIN, WE DID LIKEWISE, FANTASTICALLY WELL. AND THAT GOT WHITTLED DOWN. IN EVERY CASE, THEY GOT WHITTLED DOWN. WE'RE ON TRACK TO WIN ARIZONA. WE ONLY NEED TO CARRY 55% OF THE REMAINING VOTE, 55% MARGINS, AND THAT'S A MARGIN THAT WE'VE SIGNIFICANTLY EXCEEDED, SO WE'LL SEE WHAT HAPPENS WITH THAT. OUR GOAL IS TO DEFEND THE INTEGRITY OF THE ELECTION. WE WILL NOT ALLOW THE CORRUPTION TO STEAL SUCH AN IMPORTANT ELECTION, OR ANY ELECTION FOR THAT MATTER, AND WE CAN'T ALLOW SILENCE OF ANYBODY TO SILENCE OUR VOTERS AND MANUFACTURE RESULTS. I'VE BEEN DOING A LOT OF PUBLIC THINGS FOR A LONG TIME. I'VE NEVER HAD ANYTHING THAT'S BEEN AS INSPIRATIONAL BY PEOPLE CALLING, TALKING, SENDING THINGS TO US. I'VE NEVER SEEN SUCH LOVE AND SUCH AFFECTION AND SUCH SPIRIT AS I'VE SEEN FOR THIS. PEOPLE KNOW WHAT HAPPENING AND THEY'VE SEEN WHAT'S HAPPENING. THERE ARE MANY INSTANCES, WHICH WILL BE REPORTED VERY SHORTLY.  THERE HAVE BEEN A NUMBER OF DISTURBING IRREGULARITIES ACROSS THE NATION. OUR CAMPAIGN HAS BEEN DENIED ACCESS TO OBSERVE ANY COUNTING IN DETROIT. DETROIT IS ANOTHER PLACE. AND I WOULDN'T SAY THE BEST REPUTATION FOR ELECTION INTEGRITY. POLL WORKERS IN MICHIGAN WERE DUPLICATING BALLOTS.
AND WE CAN'T LET THAT HAPPEN TO THE UNITED STATES. IT'S NOT A QUESTION OF WHO WINS, REPUBLICAN, DEMOCRATS, JOE, MYSELF. WE CAN'T LET THAT HAPPEN TO OUR COUNTRY. WE CAN'T BE DISGRACED BY HAVING SOMETHING LIKE THIS HAPPEN. SO IT WILL BE HOPEFULLY CLEARED UP, MAYBE SOON. I HOPE SOON. BUT IT WILL PROBABLY GO THROUGH A PROCESS, A LEGAL PROCESS. AS YOU KNOW I'VE CLAIMED CERTAIN STATES. HE'S CLAIMING STATES. SO WE CAN BOTH CLAIM THE STATES. BUT ULTIMATELY, I HAVE A FEELING THAT THE JUDGES WILL HAVE TO RULE. THERE HAVE BEEN A LOT OF SHENANIGANS AND WE CAN'T STAND FOR THAT IN THE COUNTRY.
---
In order to fight this subversion of our democracy BNN is asking you to strongly consider buying some merch.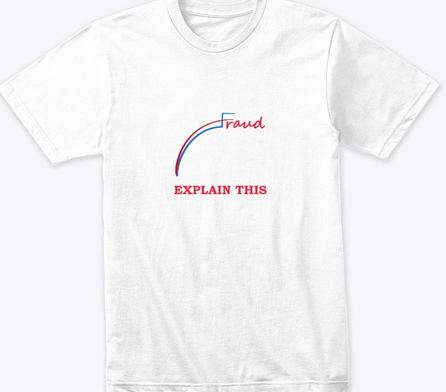 If you order now you can receive it before Christmas. Show the government, your libtard neighbors, and all Democrats that there was systemic fraud in 2020. Click the link to find the merch.